HR On-Demand HR Webinars, Webcast, and Audio Conferences
Listed below are On-Demand webinars and audio presentations. All have run within the last six months, so all are up-to-date and timely.
Payroll Paperwork & Reporting 101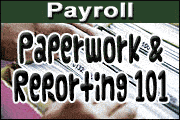 This audio conference covers the details of paycheck preparation, summary recordkeeping, deposit requirements, tax returns, and other forms necessary in the operations of payroll.
Available Versions:
Recorded. Available via CD, On-Demand
Tips For Completing, Storing, And Destroying Your Form I-9s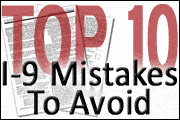 The Form I-9 appears to be simple, yet more often than not, the forms are not completed correctly. Many employers are surprised to learn that errors in Form I-9 completion and administration can lead to steep fines and penalties. Through training and plenty of examples, learn how to avoid mistakes in I-9 administration!
Multi-State Payroll Tax Compliance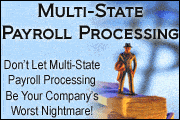 By attending this audio conference you will learn taxation and reporting requirements as they pertain to employees working in more than one state.
Available Versions:
Recorded. Available via CD, On-Demand
Looking for live events? Check out our webinar calendar and seminar calendar.
Find Seminars, Webinars, And Online Training In Your Area
TheSafetyTrainingCenter.net. 5755 North Point Parkway, Suite 227 | Alpharetta, GA 30022 | 770-410-0553 | support@TheSafetyTrainingCenter.net
Copyright TheSafetyTrainingCenter.net 2018 | Web Site Development by OTAU