2020 Safety Training Webinars
Listed below are our 2020 safety training webinars. Most are available via live, CD, and On-Demand formats, and many offer industry-specific credits.
Tips For Completing, Storing, And Destroying Your Form I-9s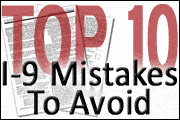 The Form I-9 appears to be simple, yet more often than not, the forms are not completed correctly. Many employers are surprised to learn that errors in Form I-9 completion and administration can lead to steep fines and penalties. Through training and plenty of examples, learn how to avoid mistakes in I-9 administration!
Payroll Records: What To Keep, What To Toss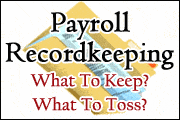 This audio conference covers the rules for identifying, filing, retaining, protecting, and destroying your important payroll records.
Available Versions:
Recorded. Available via On-Demand
Multi-State Payroll Tax Compliance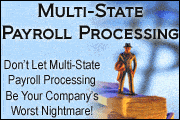 Many states have become aggressive when enforcing their non-resident state income tax withholding rules, and state payroll tax auditors are now questioning whether or not you have workers "performing services" in their state. By attending this audio conference you will learn taxation and reporting requirements for all states where your organization has employees working - or in some cases - living.
Available Versions:
Recorded. Available via On-Demand
Looking for webinars available right now? Check out our on-demand webinars.
Find Seminars, Webinars, And Online Training In Your Area
TheSafetyTrainingCenter.net. 5755 North Point Parkway, Suite 227 | Alpharetta, GA 30022 | 770-410-0553 | support@TheSafetyTrainingCenter.net
Copyright TheSafetyTrainingCenter.net 2018 | Web Site Development by OTAU