2019 Safety Training Webinars
Listed below are our 2019 safety training webinars. Most are available via live, CD, and On-Demand formats, and many offer industry-specific credits.
Multi-State Payroll Tax Compliance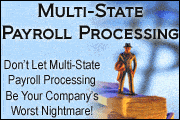 Many states have become aggressive when enforcing their non-resident state income tax withholding rules, and state payroll tax auditors are now questioning whether or not you have workers "performing services" in their state. By attending this audio conference you will learn taxation and reporting requirements for all states where your organization has employees working - or in some cases - living.
Available Versions:
Recorded. Available via CD, On-Demand
Employee Attendance Policy Best Practices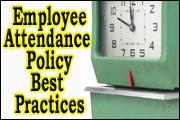 Learn how to implement effective attendance policies to cut down on employee absenteeism costs for your company.
Available Versions:
Live on: 7/23/2019. Also available via CD, On-Demand
Payroll Requirements For Terminated Employees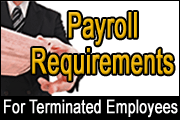 Paying an ex-employee involves not just distributing the ex-employee's final paycheck, but knowing how to properly handle and tax any severance or other benefits due, then integrating these payments with compliance regulations under COBRA or the Stimulus Act. By attending, you also will learn how to handle more-advanced issues such as requirements for death payments, legal settlements, and stock options.
Available Versions:
Live on: 8/1/2019. Also available via CD, On-Demand
Looking for other online OSHA training courses and webinars? We cover many OSHA training topics to help with your OSHA training requirements. Either check out our on-demand webinars or our home page to see a variety of OSHA training topics.
Find Seminars, Webinars, And Online Training In Your Area
TheSafetyTrainingCenter.net. 5755 North Point Parkway, Suite 227 | Alpharetta, GA 30022 | 770-410-0553 | support@TheSafetyTrainingCenter.net
Copyright TheSafetyTrainingCenter.net 2018 | Web Site Development by OTAU