Defining Safety Management
Safety management is commonly defined as applying a set of principles, processes, and measures to prevent accidents, injuries, and other adverse consequences. Well-exectuded safety management helps ensure that all safety risks have been identified, assessed, and satisfactorily mitigated.

Critical Elements Of A Successful Safety Management System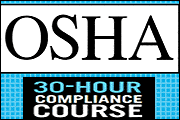 An effective safety management system:
Reduces the risk of workplace incidents, injuries, and fatalities through data-driven measurements and improvements
Involves engaging people and working in partnership to make safety a shared responsibility, recognizing the value of cross-level teamwork
Is organized and structured to ensure organizations are able to achieve and maintain high standards of safety performance
Is proactive, preventive, and integrated into the culture of the organization
The Role Of The Safety Manager

Safety Manager responsibilities include:
Developing and executing health and safety plans in the workplace according to legal guidelines
Preparing and enforcing policies to establish a culture of health and safety
Evaluating practices, procedures and facilities to assess risk and adherence to the law
The success of an organiztion depends on how well management effectively communicates its safety plan. This responsibility generally falls upon the Safety Manager, also known as a Health And Safety Officer or the Safety Administrator.

The Roles And Responsibilities Of The Safety Administrator / Safety Trainer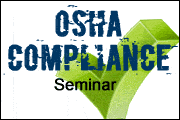 The Safety Administrator's / Safety Trainer's main goals should be to:

Prevent accidents, injuries, and work-related illnesses in the workplace
Create and implement health and safety policies in accordance with the latest legislation
Ensure that company policies are implemented by management and employees
OSHA's Guidelines For Safety Management

OSHA guidelines outline a number of factors that demonstrate management commitment and employee involvement. These include suggestions that Safety Managers should:
Ensure that upper management is involved in all aspects of safety management
Help develop worksite policies that comply with the law's safety compliance requirement
Povide a clear understanding of management's commitment to a safe work environment
Proper communicate the organization's safety compliance plan so that managers, supervisors, and employees understand the priority of safety and health
Assign roles and responsiilities to managers, supervisors, and employees for implementing - and are given authority to carry out - the safety plan
Set, assign, and communicate measurable? safety compliance objectives
Conduct annual reviews to evaluate the program
Safety Training Seminars And Other Safety Training Courses For Safety Administrators And Safety Trainers
The Safety Training Center offers a number of safety training classes for Safety Administrators and Safety Trainers. Safety administrators and safety trainers can either select from the recommended safety compliance training courses below, particpate in any of our safety training webinars, or use the search box to find safety seminars, safety webinars, or online safety training classes.