2019 Safety Training Webinars
Listed below are our 2019 safety training webinars. Most are available via live, CD, and On-Demand formats, and many offer industry-specific credits.
Tips For Completing, Storing, And Destroying Your Form I-9s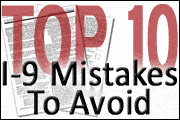 The Form I-9 appears to be simple, yet more often than not, the forms are not completed correctly. Many employers are surprised to learn that errors in Form I-9 completion and administration can lead to steep fines and penalties. Through training and plenty of examples, learn how to avoid mistakes in I-9 administration!
Available Versions:
OSHA Rules For Hiring Contract Employees
This webinar provides insight on how to protect your employer from OSHA regulation as well as to develop an understanding on OSHA's stance for contract and temporary workers.
Available Versions:
Live on: 6/6/2019. Also available via CD, On-Demand
Requirements For Unclaimed Paychecks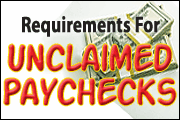 Amazingly, departing employees don't always collect all wages owed to them. Unfortunately, as a payroll professional, that becomes your problem — especially since fewer than 1 in 5 businesses comply with laws for reporting and submitting unclaimed payroll check and other property.
Available Versions:
Live on: 6/13/2019. Also available via CD, On-Demand
Looking for other online OSHA training courses and webinars? We cover many OSHA training topics to help with your OSHA training requirements. Either check out our on-demand webinars or our home page to see a variety of OSHA training topics.
Find Seminars, Webinars, And Online Training In Your Area
TheSafetyTrainingCenter.net. 5755 North Point Parkway, Suite 227 | Alpharetta, GA 30022 | 770-410-0553 | support@TheSafetyTrainingCenter.net
Copyright TheSafetyTrainingCenter.net 2018 | Web Site Development by OTAU