2020 OSHA Training Seminars
Listed below are our 2020 OSHA training seminars. Most are available in multiple cities across the country, and many offer industry-specific credits.
OSHA Compliance Seminar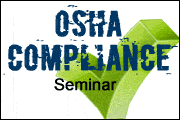 Sign Up For This Seminar Now And Avoid Costly OSHA Slip-Ups In The Future!
Attend this powerful one-day seminar and discover how to make sure your workplace is safe, secure, and OSHA compliant.
Next Cities/Dates:
Cal/OSHA Compliance Training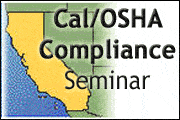 Whether you have one employee or hundreds ... as their employer, you are responsible for their safety.

Attend this powerful one-day seminar, and discover how to make sure your workplace is safe, secure, and Cal/OSHA compliant.
OSHA 30-Hour Training Compliance Course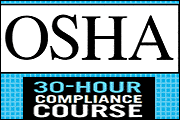 Is Not Being In Compliance With OSHA Regulations Costing Your Organization?
This training will give you the practical, hands-on experience you need to pinpoint hidden or overlooked safety and health issues, address them, and become fully compliant with OSHA's general industry standards.
Next Cities/Dates:
HIPAA Compliance For Healthcare Professionals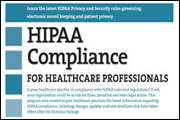 Learn The Latest HIPAA Privacy And Security Rules Governing Electronic Recordkeeping And Patient Privacy
Learn the latest HIPAA Privacy and Security rules governing electronic record keeping and patient privacy
Next Cities/Dates:
Payroll Law Seminar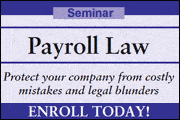 A Day That Brings Clarity To Your Payroll Gray Areas!
The first time you're hit with a violation on payroll, you'll recognize just how crucial it is to understand all payroll regulations for your business. Don't let it happen to you. Learn all the ins, outs, and pitfalls of payroll with one of our payroll law seminars.
Armed with the strategies you'll gain at this seminar, you'll handle payroll accurately, legally, and with complete confidence!
Next Cities/Dates:
Internal Investigations Certificate Program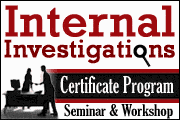 Our intensive three-day program is designed to provide you with a thorough grounding in internal investigations.
Next Cities/Dates:
Project Management Workshop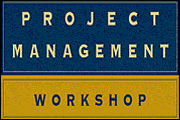 Manage Your Projects Successfully
At the heart of any project's success lies a skilled project manager. Use this course to hone your project management skills, learning how to create and lead teams, generate effective plans, create reliable tracking procedures, and more. Master the art of project planning, and organize your project without omissions, mistakes, or miscalculations by registering for this course.
Next Cities/Dates:
How To Supervise People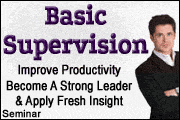 Now, Supervisor Training Power-Packed With Fresh Ideas To Motivate You And Your Team!
You'll learn how to provide meaningful praise, enhance your communication skills, and keep top performers at their maximum level without burning out.
Next Cities/Dates:
Critical Selling® Skills Sales Training Seminar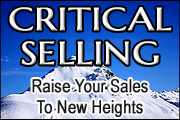 The CRITICAL SELLING
®
seminar is a one-day program that teaches how to win the key moments with customers that ultimately determine the outcome of the sale. Whether you market to businesses, consumers, or a blend of both, this seminar is a fit for all sales environments.
Next Cities/Dates:
Find Seminars, Webinars, And Online Training In Your Area
TheSafetyTrainingCenter.net. 5755 North Point Parkway, Suite 227 | Alpharetta, GA 30022 | 770-410-0553 | support@TheSafetyTrainingCenter.net
Copyright TheSafetyTrainingCenter.net 2018 | Web Site Development by OTAU